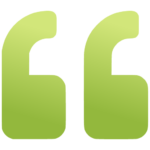 We let our works do the talking rather than explaining our specialities. With an immense record of client satisfaction tales, we feel honoured to focus on precision in every detail. Take a look at what some of our clients had to say about collaborating with us.
I am the chief Architect from Dot Architects. I am very much passionate about my profession. So, I have a strong view that my designs are always amazing. When I met the director of Greenspark,  Er. Khaleel Jibran, I don't know about MEP designing. He explained the importance of MEP design in a construction. Now I choose MEP design drawings for all my projects from Greenspark. They design whatever I want. I am very happy to be their client.
I greatly appreciate GreenSpark's professional and dedicated teams. I feel proud of their service. They are highly qualified and work to find the best solutions for their clients.
We have developed a strong connection with the greenspark team. Their dedication and design quality are evident in all aspects of the site. I appreciate their attention to detail and creative approach to bringing new ideas.